Well Just a quick post. Tada, its the Kitty Girls, taken from their photoshoot for Gadgets magazine in cooperation with the After Market Mafia group, for the month of April. Yeah i know its already May, but i was just organizing my desktop and came across these photos.

I wasn't in the area, then the shots where taken so i cant brag or anything. just wanted to share these with you.

the Nissan 350z featured in the photos is my boss', well at least used to be. I think he sold it to someone.

None of the Photos in the collection appeared in the magazine so i guess its ok to share. I do hope i dont get in trouble.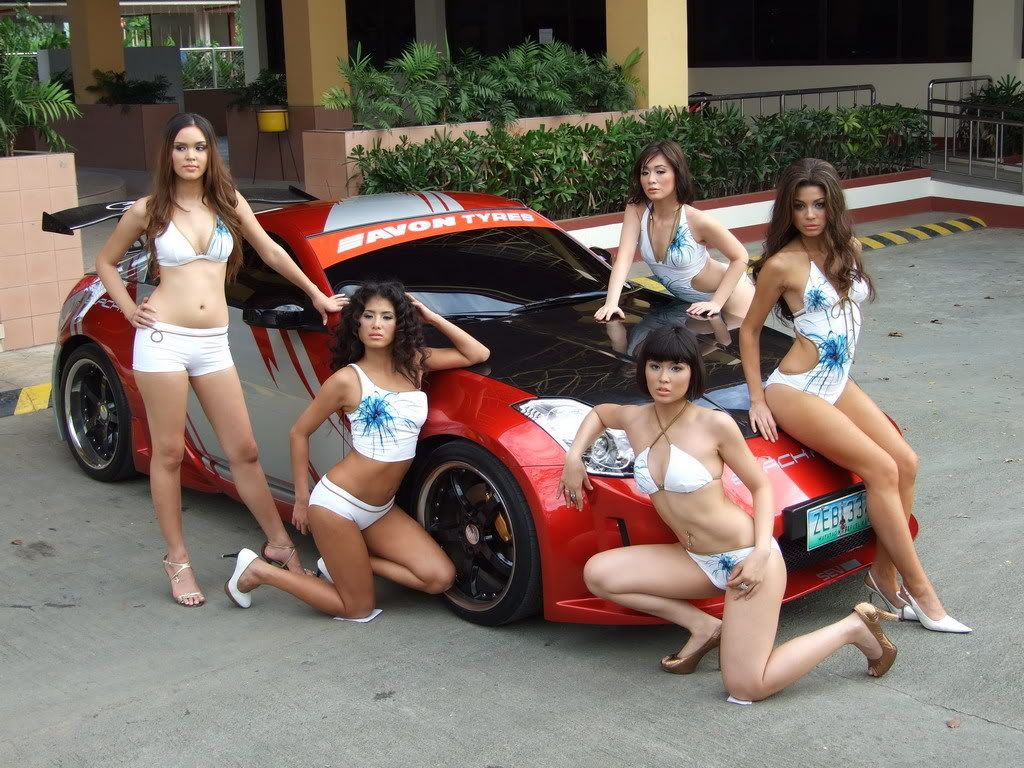 Just click on one of the pictures to get redirected to my photobucket album.

Enjoy.